2019 NC TRAVEL GUIDE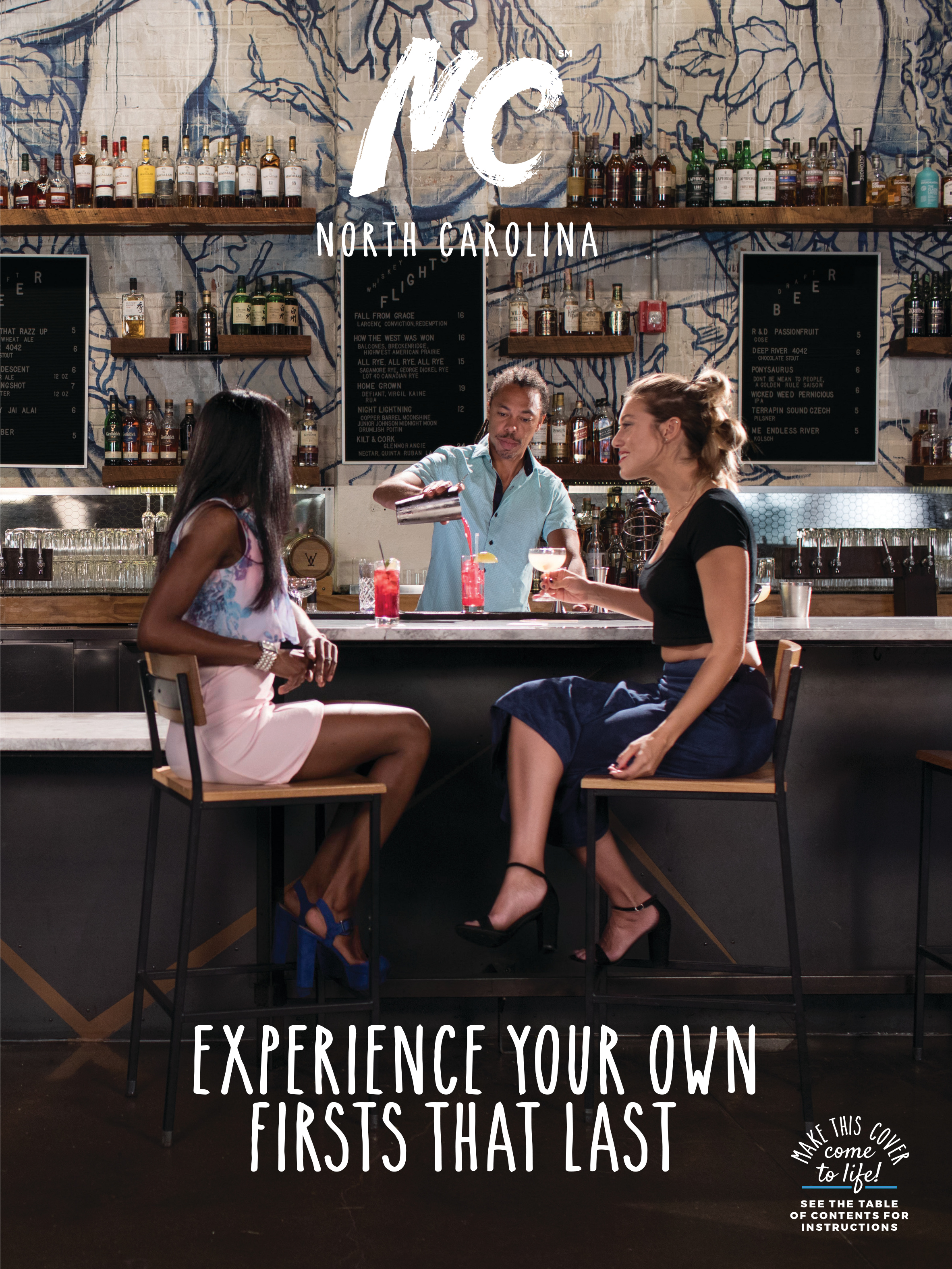 Cover Shoot at Whiskey Kitchen
For 2019 NC Travel Guide, we were asked to capture a nighttime bar scene at Whiskey Kitchen for their Piedmont cover feature. The cover comes to life as a video we also shot, brought to life through the Layars app.
Since the shoot was in the morning before opening, to create the illusion of nighttime, we blacked out the expansive windows of the entire full service restaurant, including the skylight that extends over the length of the bar. What is naturally a sun-drenched space during the day became a darkened canvas for us to set up our own lights for a moody night scene.
We also captured scenes throughout North Carolina, featuring Artspace, CAM Raleigh, the NC Art Museum, DAP House, and the Boiler Room. Here are some of my favorite images that didn't make it to print. Enjoy!